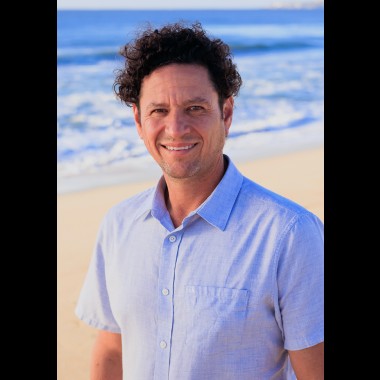 León Sáenz
MX +52 (624) 157-8661
US (415) 839-8839
leon@lastrock.com
When León Sáenz moved to Baja California Sur in the early 2000s it was only meant to be temporary— but he quickly fell in love with the people, lifestyle, culture, and land. In 2009 he made his move permanent in Los Cabos and joined a local real estate team as a Real Estate Advisor. Wanting more control of his clients' overall experience, León decided to open up his own company in 2016 as a Real Estate Broker under LastRock Real Estate.
As a Real Estate Broker, Advisor and Consultant, León assists developers, investors, vacation-home seekers, and renters among others. He has worked with ejido land, commercial properties, multi-million dollar luxury villas, and starter homes. Throughout the years he has become well versed in all of the communities of Southern Baja— from La Paz to Todo Santos to Los Barriles. He has also been very influential in the development and expansion of the Las Animas Valley. He takes pride in his long history of successfully guiding local, national, and multinational clients with their commercial and personal real estate needs.
Exceptionally loyal clientele; personal referrals and repeat business are the foundation of his success. As a broker, León is excited to meet new clients and give them an authentic Los Cabos experience. To ensure complete, efficient service for you, León has chosen agents to offer seamless assistance for every aspect of your purchase or sale.
When not working León enjoys the sounds of a great music playlist, cooking and seeking adventure in the outdoors.
"As a client, buyer or seller, you will benefit from my in-depth knowledge of the local market and my 'people-first' approach to real estate." -León Sáenz